Richard Karlquist
"Rick"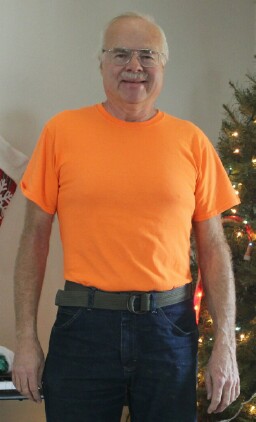 Biographical:

1951: Born Minnepolis, MN
1951-1961: Lived in Minneapolis. MN
1961-1969: Lived in Des Plaines, IL
1969-1972: Attended Iowa State University, Ames, IA (Go Cyclones!)
1972: BSEE degree "with distinction" earned in 3 years
1972-1975: Engineer with Boeing Aerospace / Boeing Electronic Products, Seattle, WA
1975-1976: Engineer with Konel (marine radios), South San Franciscio, CA
1976-1979: Engineer with Zeta Laboratories (semi-custom frequency sources), Santa Clara, CA
1979-1998: Engineer with Hewlett-Parkard Santa Clara Division, Santa Clara. CA
1982: MSEE degree Stanford University, "Honors Co-op Program"
1998-1999: Engineer with Hewlett-Packard Laboratories, Palo Alto, CA
Nov 1, 1999: Agilent Technologies spins off from Hewlett-Packard
1999-2014: Engineer with Agilent Technologies Laboratories, Physical Measurements Group, Santa Clara, CA
March 2014: Retired voluntarily from Agilent Technologies as a "Keysight retiree"
2015: Keysight Technologies spins off from Agilent Technologies
2016 to present: Re-hired by Agilent Technlogies in the Mass Spectrometer Division, Santa Clara, CA as an RF engineer

Currently living in Sacramento County, CA near Galt.

For a resume, see: RESUME


Consulting practice:

Rick has done free lance consulting on and off since 1980. See resume for a list of highlights.

Professional Publications:
A New RF Architecture For Cesium Frequency Standards
A Narrow-Band High Resolution Synthesizer Using a Direct Digital Synthesizer Followed By Repeated Mixing and Dividing
A 3 to 30 MHz High Resolution Synthesizer Consisting Of a DDS, Divide-and-Mix Modules and a M/N synthesizer
A New Type Of Balanced Bridge Controlled Oscillator
The Theory Of Zero Gradient Crystal Ovens
A Low-Profile High-Performance Crystal Oscillator For Timekeeping Applications
Patents:
Rick holds 20 US patents. Many are cross filed in foreign countries.
US4,785,415: Digital Data Buffer and Variable Shift Register
US5,148,122: Atomic Beam Frequency Standard Having RF Chain With Higher Frequency Oscillator
US5,708,394: Bridge-Stabilized Oscillator Circuit and Method
US5,729,181: High Thermal Gain Oven With Reduced Probability Of Temperature Gradient Formation For the Operation Of a Thermally Stable Oscillator
US6,651,488: Systems and Methods of Monitoring Thin Film Deposition
US6,668,618: Systems and Methods of Monitoring Thin Film Deposition (separate patent, same title as above)
US6,686,777: Phase Detector Having Improved Timing Margins
US6,765,435: Phase locked loop demodulator and demodulation method using feed-forward tracking error compensation
US6,765,519: System And Method For Designing And Using Analog Circuits Operating In The Modulation Domain
US6,781,534: System and Method For Divisor Threshold Control in a Modulation Domain Divider
US6,823,466: Circuit and Method For Adjusting the Clock Skew in a Communications System.
US6,831,491: Systems And Method For Correcting Phase Locked Loop Tracking Error Using Feed-Forward Phase Modulation.
US6,865,345: Frequency Translating Devices and Frequency Translating Measurement Systems That Utilize Light Activated Resistors.
US6,922,117: Lumped Element Transmission Line Frequency Multiplexer
US7,095,989: Frequency translating devices and frequency translating measurement systems with DC bias added to a mixer diode


US7,106,227: Method and Apparatus for Synchronizing a Multiple-Stage Mulitiplexer
US7,173,995: Systems and Methods for Correcting Gain Error Due to Transition Density Variation in Clock Recovery Systems
US7,176,447: Electro-optic Delay Line Frequency Discriminator
US8,718,590: Downconversion of Comb Spectrum
US8,933,706: Apparatus for Measuring Frequency Change of an Oscillator





Rick's N6RK Amateur Radio Web Site:
Visit www.n6rk.com to see Rick's ham radio web site.

Genealogy of "Karlquist" family
The name "Karlquist" is not very common.
From time to time, I receive inquiries from others with the same name wondering if we are related.
The suffix "quist" means "branch" or "twig" in Swedish.
Unlike "Karlquist", most names ending in "quist" start with the name of a tree
E.g., "Alderquist" (Alder), "Lindquist" (Linden)
I have listed some genealogical info in case you are named Karlquist and are curious.
I know I have some distant cousins in Sweden who go by the name "Carlqvist."

Contact Rick
Send email to Rick
Send snail mail to:
PO Box 5130
Galt, CA 95632